Maintain a clean, safe jobsite by renting a construction dumpster.
As a contractor or builder, you're familiar with the importance of jobsite safety when you're completing a project, no matter how small or large it is. You need to keep your crews and clients safe from tripping hazards, as well as dispose of construction debris responsibly so as to not harm the environment. In addition, it's always a good idea to keep the site as clean as possible for aesthetic reasons and because it makes you appear more professional. For these reasons, you'll need a construction dumpster rental.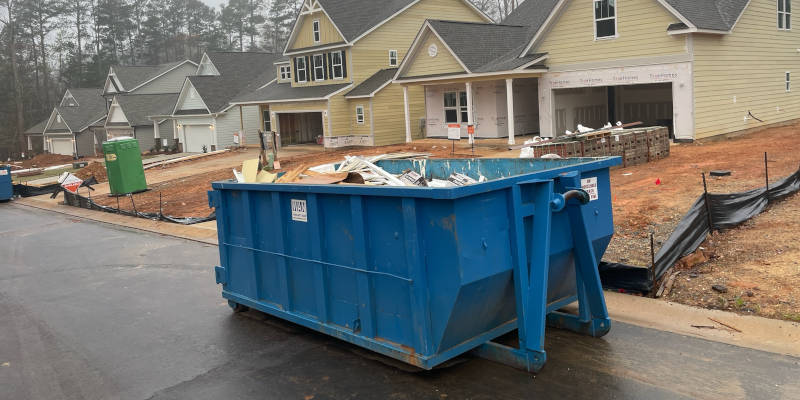 Construction dumpster rentals are immensely helpful for everyone—from construction companies working on large-scale projects to homeowners building small home additions. Dumpster rentals allow you to keep all the debris out of the way during demolition or installation of various materials, and we're the company you can trust to provide these dumpsters for you.
At Waste Away Now Inc., our construction dumpster rentals are reasonably priced and incredibly convenient. We have plenty of 15-yard and 30-yard dumpsters available, so you can take your pick according to your needs. Each has an open top as well, so it's easy to throw your construction debris in over the side. When you've filled your dumpster, we'll haul it away and dispose of its contents in the proper locations.
We understand that time is of the essence during construction projects. You may have deadlines to keep to, so we'll do our best to work in a timely manner. Expect quick turnarounds of 48 hours or less, as well as on-time drop off and pick-up.
Contact us today for construction dumpster rentals in Monroe, North Carolina.