Need a dumpster rental? We'll offer the affordable solution you're looking for. You Call—We Haul!
Whether you're a homeowner, contractor, or remodeler who is working on a project that will produce large amounts of waste, you likely don't have the space you need to keep all that waste contained for the duration of the project. Relying on the city and the few garbage bins you have isn't enough for the kind of work you'll be doing, so turn to us for dumpster rentals instead.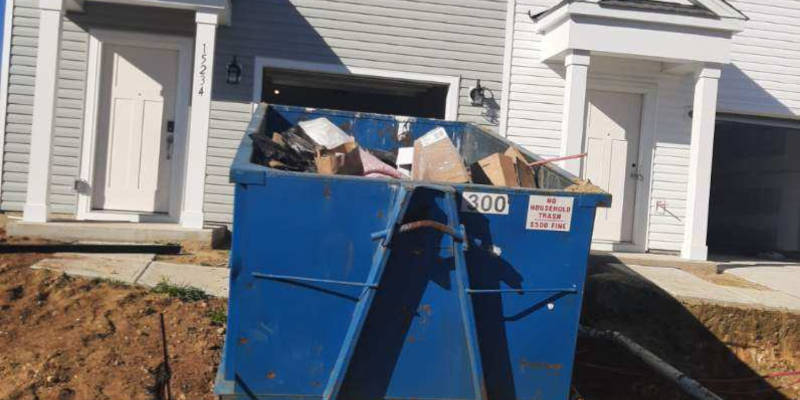 At Waste Away Now Inc., we've been offering dumpster rentals for various customers and projects since 2010. We've always cared about providing a high-quality service at affordable rates, so you can count on us for the best prices in the Monroe, North Carolina area. We offer both 15- and 30-yard dumpster rentals to suit many types of projects, and we're happy to help you select the right size for your individual needs.
When we provide dumpster rentals, we take great care to arrange everything in a timely manner. We request 48 hours to get your dumpsters ready, though we can often provide them within 24 hours. Once they're ready, we'll drop off and pick up the dumpsters at the scheduled time, so you can maintain a clean and safe site as you work on your construction, remodel, or house cleanout.
If you need a dumpster rental at a fair price, don't hesitate to contact our team today. Our licensed, insured team is happy to answer any questions you may have and provide a custom quote at your request.
FAQs About Renting a Dumpster from Us
When you have a project that produces a lot of waste and debris, renting a dumpster is the way to go. Our team at Waste Away Now Inc. has answered a few common questions we receive about our dumpster rentals below.
What size dumpsters do you have?
You can rent either a 15- or a 30-yard dumpster from us. If you aren't quite sure which side you need, tell us a little bit more about the scope of your project, and we can provide our recommendation.
How quickly can you get me a dumpster?
In some cases, we can get a dumpster to your home or worksite within 24 hours after you contact us. Our goal is to be as flexible and accommodating as possible when you rent a dumpster from us.
Is there anything I shouldn't put in a dumpster rental?
We ask that you keep hazardous materials out of our dumpster rentals. If you want to double check whether you can put something in the dumpster, simply give us a call, and we'll be happy to provide further information.
Why should I rent a dumpster from you?
You should rent a dumpster from us because we are professional, reliable, and charge great rates for our dumpster rentals. We've also been in the industry for over a decade, so we know what people want when renting a dumpster from us.
How do I rent a dumpster?
Give us a call, let us know when you need a dumpster, and we'll book your rental appointment.
Similar Services We Offer: